Ocean Companies launches food bank donation program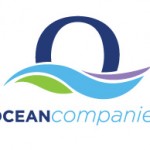 Seafood company acquires agreement with Department of Fish and Wildlife and Makah Tribe to donate salmon bycatch
Westport, WA – August 2, 2011 – The Ocean Companies, including the independent business units of Ocean Gold, Ocean Cold, Ocean Protein and Ocean Express, is pleased to announce a recent agreement forged with the Washington Department of Fish and Wildlife and the Makah tribe that will allow the company to donate the salmon bycatch it receives from both state and treaty fisheries during the Pacific whiting (hake) season.
"As the largest west coast shoreside processor, we are capable of receiving large quantities of fish daily," explained Ocean Gold president, Dennis Rydman. "While our boats and our plant target Pacific whiting (hake), we often see landings of valuable and healthy salmon that we are unable to process under state law. Instead of discarding this fish, we believe the right thing to do is make it available to local families who are struggling to put healthy food on their table every day."
Since the program began last week, the company has already donated more than 800 lbs of fresh salmon to a host of local charitable organizations.
All salmon deemed suitable for human consumption is available for local food banks, including the Union Gospel Mission in Aberdeen and the South Beach Food Bank in Westport. The South Beach Food Bank alone serves more than 80 families in Westport every two weeks.
"We are thrilled to have this new relationship with Ocean Companies," explained Denny Rasmussen, Director of the South Beach Food Bank. "During these difficult economic times, we hope other businesses and individuals take note and find ways they may also be able to contribute to a part of our community that is in desperate need of healthy, quality food. Even small donations help, whether that be through in-kind contributions like this, or cash."
Local charitable organizations who are interested in receiving fish donations to help feed the community are encouraged to contact Leann Pugsley at 360.268.2510.
##
About Ocean Companies
The Ocean family of companies includes the independent business units of Ocean Gold Seafoods, Ocean Cold, Ocean Protein and Ocean Express. Together these four companies represent one of the largest employers in the county during the fishing season. It is the largest seafood processing facility on the west coast helping Westport, WA to become the 11th largest port for edible landed catch in the nation making up nearly 50% of all Washington state commercial fish landings. Committed to strong communities, good jobs and clean oceans, the Ocean Companies work tirelessly to Keep Grays Harbor Fishing. For more information, visit www.keepgraysharborfishing.com.